Kratky Hydroponic Indoor Planter – Self Watering Herb Garden Pot – Kit Includes Everything to Grow One Plant – Ideal for Kitchen or Office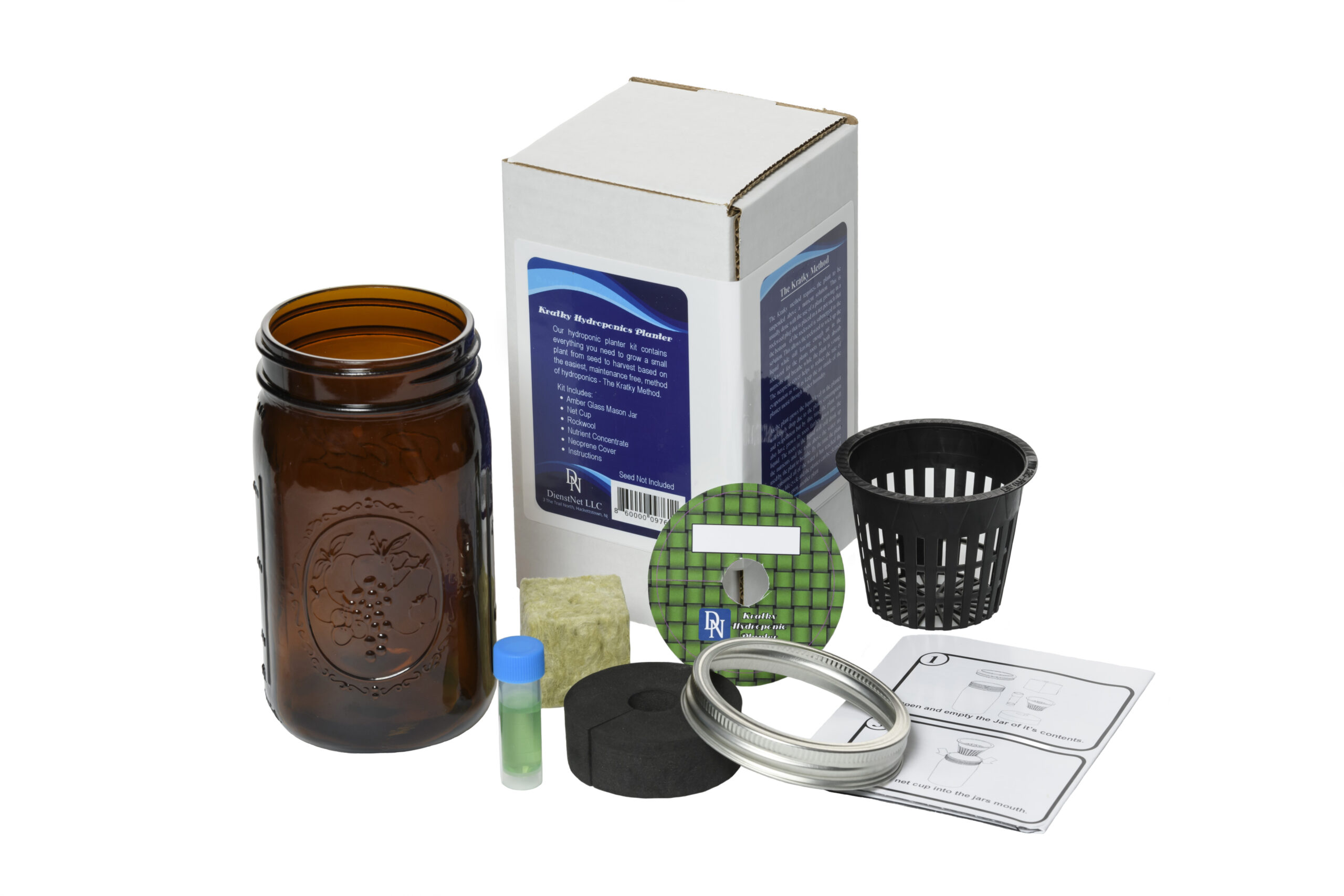 Unlike an inferior indoor garden, our premium hydroponics growing system is made from the highest grade materials and is reusable. We researched common complaints about other herb garden planters and carefully crafted the Kratky Hydroponic Planter, one of the best self watering planters on the market. With meticulous craftsmanship based on the renowned principles of B. A. Kratky from the University of Hawaii, our self contained hydroponic system is second to none.
Everything included We've thought of everything for indoor gardening. Here's whats included in our herb planters for your kitchen:
Mason jar: the special amber color protects the roots from light.
Net cup: to hold your rockwool securely.
Rockwool cube: put your seed in the rockwool cube to get started.
Nutrient solution: a vial of concentrated nutrient to nourish your plant.
Neoprene cover: to seal the jar and prevent your nutrient from stagnation.
Instructions: we've included step-by-step instructions.
No maintenance required Our hydroponic indoor planter makes the perfect gift for that someone you know who manages to kill every plant. This indoor garden kit requires no attention or watering once you pop the seed in the rockwool.
What can I grow? Our glass planter is ideal for growing small leafy plants like lettuce, herbs, pak choi and watercress. Buy several and assemble a stress free indoor herb garden. Please note that seeds are not included in our self watering planters.