Family Tree The Card Game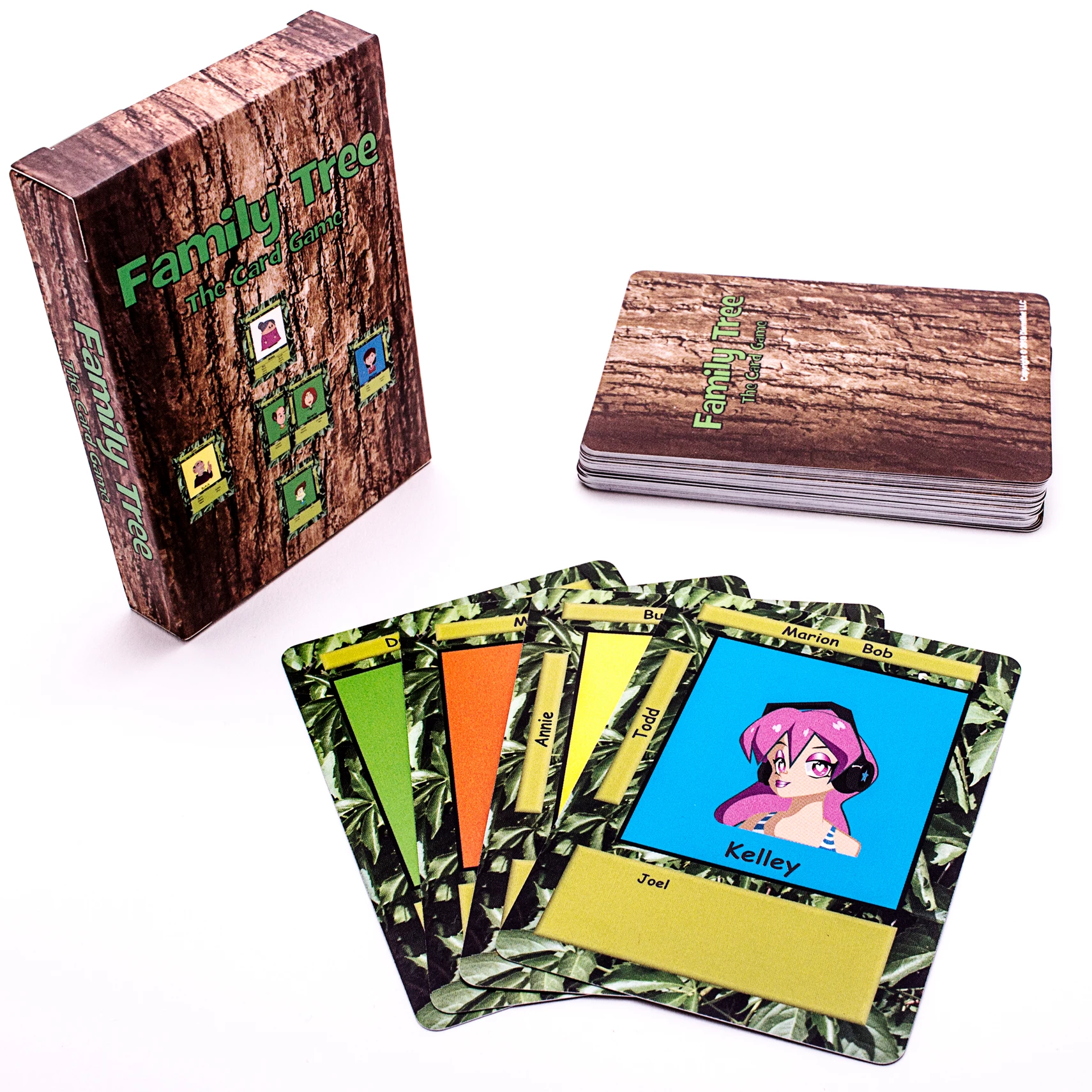 [This product is no longer available]
Fun for the whole family If you're a fan of getting the whole gang together for family game night, you're going to love Family Tree. It's one of the most loved card games for kids and adults and is sure to become an instant classic in your household.
A quick game's a good game The objective is for each player to build the largest "family" from the deck of cards before it runs out. Family Tree is one of the best kids card games because each game takes around fifteen minutes, allowing your kids to stay focused without feeling like they're trapped in game that drags on forever.
Educational and entertaining Family Tree is one of the best family games to teach your kids about their own family structure. If you're looking for group games, games for teens or even family games for adults, our family card games have a broad appeal. Teach your kids about genealogy in a fun and interesting way as you learn and grow together.
Kidproof and high quality Each set of cards in our fun family games are made from high quality plastic that won't tear or get dog-eared over time unlike inferior kid card games.
Play as a pair If you're looking for 2 player games, look no further because Family Tree is where the fun starts. You can play quick rounds with between 2 to 4 players, making this an ideal game for car trips or flights.